Manna Publications Free and Ready to Download Commentaries
Bible teaching commentaries written by former missionary Fred Morris for personal study or in groups. Written in easy-to-ready worldwide English to aid understanding and to speed up translation into other languages. These 20+ titles are in ready-to-print A5 format comprising approximately 40 pages each. For on-line reading or large print versions visit: Manna-Publications.org.uk/ for commentaries in easy English; easy French; Portuguese; and Spanish.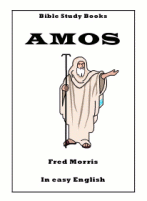 Amos - Books of the Bible series.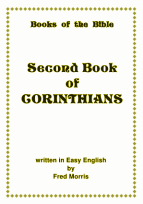 2 Corinthians - Books of the Bible Series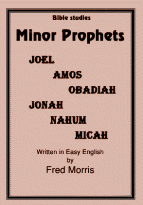 Minor Prophets (Joel, Amos, Obadiah, Jonah, Nahum, Micah)
There are more Bible Commentaries available on our sister site, Manna-Publications.org.uk. There are some in English, and in French, also, some in Spanish and in Portuguese are added from time to time.

Six Spanish commentaries are offered too, on Recursos-Evangelicos.org
Remember, you may download these books to use for the glory of God, without paying for them. (Left-click to open in your PDF reader, or right-click to save the file to your computer). Please do drop us a note, if you are going to print and publish for distribution in your own ministry.