How I Became a Publisher
From Japan and Jamaica
to Manna for the World
by Fred J. Morris
From an article published by Cook International, November 2008.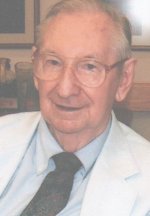 I became a publisher through a lifetime of challenge, God-given opportunities and hard work.
In the 1950's, my wife Lorna and I were missionaries from Australia to Japan. We noticed that everyone could read and did so - at the bus stop, on the train, anywhere they had to wait. So we distributed Hyakuman no Fukuin, (Gospel for the Millions), a monthly magazine published by TEAM. (TEAM's publishing ministry known as Word of Life Press). Later we opened a bookstore in our own city of Utsunomiya.
Back in Australia, on home leave, we worked with CLC Ministries International, serving wherever needed - retail and wholesale.
An opening came for someone to edit Caribbean Challenge, the monthly Gospel magazine (published by CLC Jamaica). This was published in Jamaica for the English speaking islands of the West Indies. We moved our family to Jamaica via Chatauqua, New York, USA where doctors Frank Laubach and his son Robert taught extension courses from Syracuse University.
The Laubach Literacy organization which later merged with Literacy Volunteers of America in 2002 to form proLiteracy Worldwide, offered me a scholarship to attend these courses. From the Laubachs we learned how to write for newly literate people and how to teach the Laubach method of reading.
When our time in Jamaica came to an end, the Laubachs offered me a scholarship to do my Master's degree in Journalism at Syracuse University's Newhouse School of Communications. This came with the requirement that I work 20 hours a week at the New Reader's Press, Laubach's fledgling publishing enterprise.
We had every intention of doing this and then going back to our own country, Australia. However, God had other plans. Three weeks after registering for the 1st seminar and spending most afternoons at New Reader's Press, I could see the Press, which was losing money by the hour, needed a complete overhaul and leadership.
In 1966 during a board meeting, Robert came to me and asked if I would consider managing New Readers Press. At the time, David C, Cook lll (grandson of the founder of David C. Cook, and its 3rd president), was a member of the Laubach Literacy Board. The board needed a six-month budget and a quick response.
We prayed and waited on the Lord to know His will. He gave us the verse from the Book of Esther, "Who knows but that you have come . . . . for such a time as this." (Esther 4:14).
That day in October 1966, I agreed to manage New Readers Press. The Board handed me a bankrupt business without restrictions, and I took charge of a company I knew very little about. That is how I became a publisher.
In 1982, 15 years from the time we began to work full-time at the press, I was able to retire. By then New Readers Press was doing $1.75 million a year in sales and had a number of trained persons capable of taking over a healthy business.
Over the years, I had written commentaries on every book of the Bible using the easy English we had learned from Dr. Frank Laubach. A complete set of the 66 Bible commentaries was published in English in India. We registered ourselves as Manna Publications. Most recently we have received our IRS tax-exempt certification.
In 2000 Peter Skinner came from England to visit us in the U.S. where we still live. Peter along with David Page, set up a branch of Manna Publications in the U.K. Since then Manna Publications U.K. has published more than 200,000 copies of Manna commentaries in 22 languages. One of our goals is to provide commentaries in French for all 40 of the French- speaking countries of Africa. David Page has taken charge of this enormous task. I need someone much younger to be the manager of Manna Publications, Inc. USA.
Lorna has begun to publish "Manna for Children", small, low-cost Read- and-Color books for children. These Bible stories produced as coloring books, aim to teach literacy, reading, motor skills and Bible truths all at the same time. They are available in English and in French and several languages. Some of these Read-and-Color titles can be viewed on our web site, www.mannapublications.org but there are several other titles available.
We have been offering the Manna for Children books free to orphans, street children in homes, hospitals and refugee camps. We have supported the 1st printing by sending $100, with the help of many of our friends.
The demand is becoming more than we can handle. The children's ministry has grown to the point where we need a Project Manager to take care of it.
Is there anyone else willing to take the challenge of becoming a publisher of these Bible commentaries and Read-and-Color books? If so, we need to hear from you.